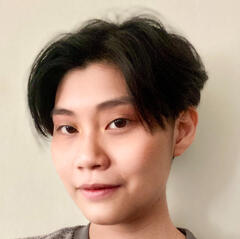 Fayth tan
Graduate researcher studying the evolution of animal regeneration.
Aspiring science writer with interests in science history and philosophy, and the intersections between science and fiction/poetry.
Projects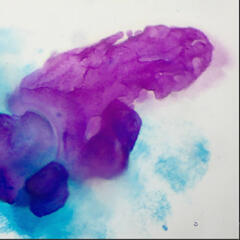 1. A conserved strategy for inducing appendage regeneration
In this study, we induced a regenerative response in three animals that span phylogeny: the mouse, the fruit fly Drosophila, and the moon jelly Aurelia. Usually thought of as poor or non-regenerative animals, we administered the amino acid L-leucine and the growth hormone insulin and induced appendage regeneration in both the jelly and fly, and digit regeneration from a mid-phalangeal amputation in the mouse. We hypothesize that this data may suggest that energetic parameters play a role in kickstarting a regenerative response in animals.
Available as a preprint on bioRxiv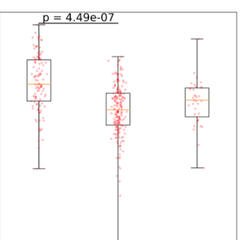 2. Markedly heterogeneous COVID-19 testing plans among US colleges and universities
As part of my advocacy work in the Graduate Student Council at Caltech, I collaborated with other concerned researchers over the summer of 2020 to document COVID-19 testing plans in over 500 colleges and universities that planned to reopen in the fall. Our work helped call attention to the importance of college preparedness on COVID-19 testing and was cited in articles about college reopenings in outlets such as the New York Times, the Washington Post and the Atlantic.
Available as a preprint on medRxiv
About
Hi! I'm Fayth (they/them), and I'm currently a PhD student at the California Institute of Technology. My thesis work in the Goentoro Lab investigates the evolution (and loss) of regenerative ability in animals all across phylogeny. My scientific interests include the role of organismal metabolism and cellular plasticity in regeneration, as well as the intersections between regeneration and other biological processes such as homeostasis, wound healing, cancer and aging.

I completed a B.S. in Marine Biology (with Honors) at UC San Diego. My background is in evolutionary developmental biology-- I conducted in undergraduate research in the Cooper Lab, comparing the role of Hox genes in specifying vertebral identity in mice and the lesser Egyptian jerboa. I also finished an undergraduate honors thesis in the Lyons Lab at the Scripps Institute of Oceanography, studying the role of Wnt/PCP genes in the axial elongation of the slipper snail embryo.
Contact
Etiam gravida sem nec odio congue consequat commodo sed nisi. Maecenas at lobortis elit, nec fringilla nisl. Vestibulum vitae sed ligula sagittis mattis. Donec nec volutpat augue. Etiam placerat luctus scelerisque. Cras scelerisque mauris nec pharetra dignissim. Morbi id posuere nisi. Etiam in sapien.